Mini Gingerbread Houses
When I saw this post, I nearly hyperventilated before squealing in excitement.
I'm not a fan of gingerbread houses, but if it's perched onto of my coffee cup, I would gladly have it.
Such a brilliant idea.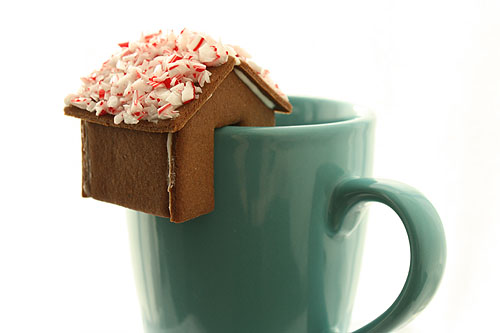 Photo and post via Not Martha.. ironically this beats Martha Stewart hands down!