Macau Chef Lovin' Part 1
Eating at chef's is a luxury as I don't do so often enough and often when I do, I'm on my own dying to talk about the food and share.
Cherry wood smoked oysters with squid ink emulsion topped with foie gras mentioned in one of my earlier posts. smokey, subtly fruity, rich and full of the flavours of the sea distilled in a shell.

Scampi tartar with oscietra caviar, yuzu and mango and a slice of potato crisp—chef is great with playing with textures and flavours where the whole experience is layered, quite like watching a short film only that the whole thing takes place in your mouth.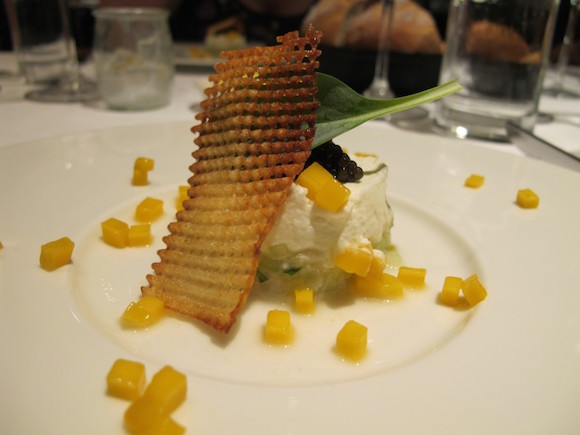 Perfectly slow cooked pigeon de bresse served with purple carrots and potato and a thin trail of cocoa powder, celebrating the flavours of the land.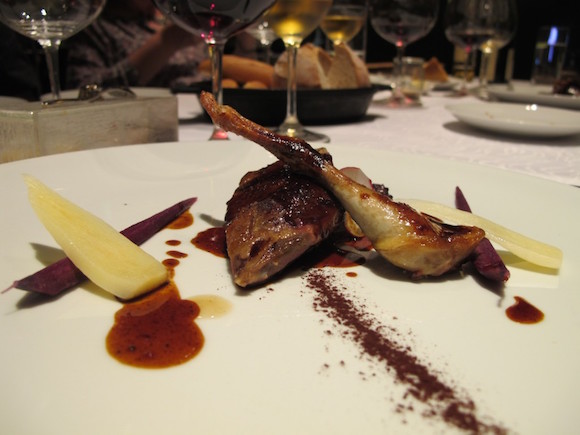 And the giant turbot we saw pre-dinner made its way to the plate accompanied by morels stuffed with foie gras—this is a real party in the mouth, orchestrated rich moist flavours and textures from the morels to turbot to foie gras.

And dessert, my favourite banana chocolate millefueille alongside yuzu sorbet coing compote with popcorn!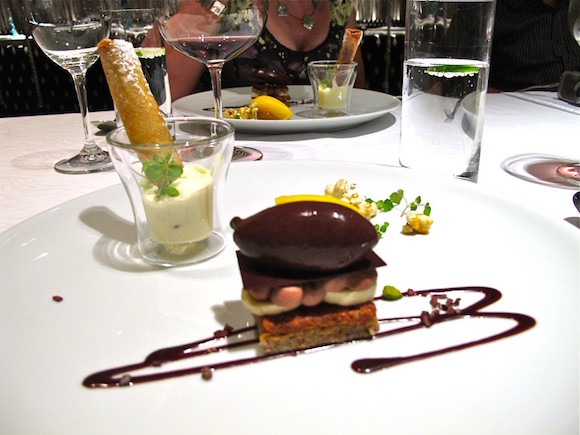 Some amazing wines we had the other night, my favourite being the Gewurztraminer.
Horizons
L3 Crown Macau, Estrada Do Istmo,
City of Dreams
路氹連貫公路新濠天地皇冠酒店3 樓
+853 8868 6681
city of dreams, crown, desserts, foie gras, french fine dining, horizons, josmeyer Gewurztraminer, Macau, morels, oysters, pigeon de bresse