Hong Kong Bites: Koh Thai
I'm still on the lookout for a great Thai restaurant here. I've been told the Fortress Hill market one is the best in the town and will definitely be checking that out soon. Meanwhile, I've been to Little Bangkok in Causeway bay that does great Thai food but it closed down.
Koh Thai on Ship Street does nice (and pricey-ish) Thai food on a lovely rooftop. The Tom Gai lacks a spicy kick and is quite obviously made for the foreign gwai lo palate. Portions, however are generous even for the "small" order.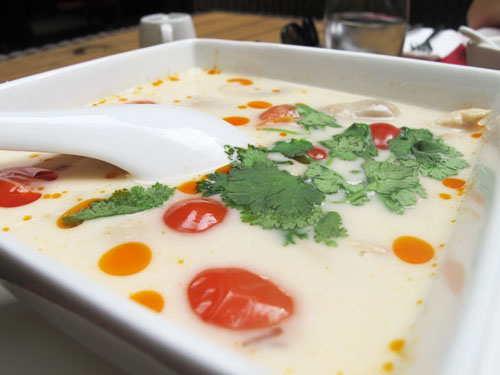 I think they do a good pad thai, lots of garnish, large servings, but lacking the spice factor! Still, I would love to go back for a slow brunch on that lovely rooftop.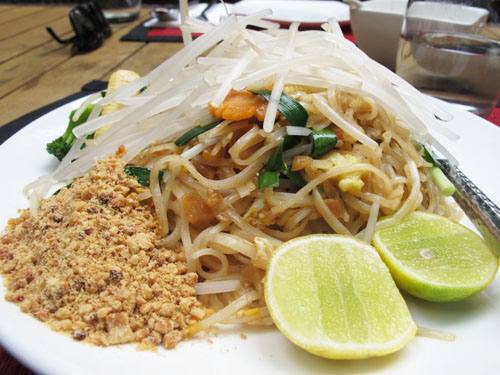 Koh Thai
Tel: 3160 8535
18 Ship Street
Wanchai
Hong Kong
Note: just checked the site and found out they do deliveries and you can charter a junk out with Thai food too! Youpi!
Hong Kong, pad thai, thai cuisine, tom gai, wanchai